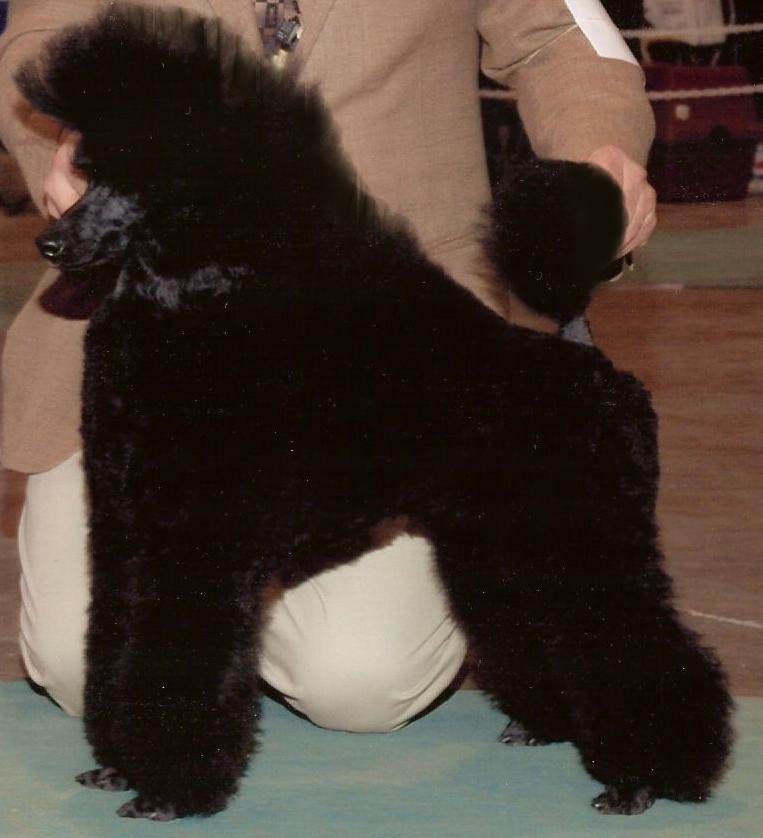 AM CH Aery Tucked Away At Azlynn
In the summer of 2006, I was contacted by a friend and told of a breeder
who had some dogs that needed to be rehomed.
These were champions and dogs of quality.
The owner of these dogs had unexpected family problems and
was trying to place the dogs in homes where they would
be valued and properly used.
They were not being offered to the highest bidder or to the auction.
I contacted a friend who took the female.
And then a friend who took one of the males.
Kristine and I went over and purchased the other two males.
One of them was Ch Silverado Soars With Eagles.
the other was Ch Aery Tucked Away at Azlynn.
Both were pedigrees that were of great interest to me.
We were quite pleased with both of the boys.
Tucker was a lot of fun. He enjoyed playing nicely with Dallas, who is a toy poodle.
He was co-owned and lived with Kristine as a house dog.
This wonderful dog is easy going and loving. This is an
extremely intelligent Miniature Poodle who greatly enjoys
someone to do things with him.
He enjoys rides in the car, going for a walk, and playing catch with toys.
He completed his beginning obedience class which he enjoyed very much.
We began to complete the testing on these boys and made an appointment
for CERF and patellas immediately. Tucker wasn't 2 years old so
we did not make an appointment for his hips. Clayton already had his hips done
so we made arrangements for the rest of his testing to be completed.
When we went to have the CERF's one, Clayton passed with flying colors.
Tucker did not totally pass.
He has a condition called micropapilla.
This is a breeder's option diagnosis which means that it is acceptable for the dog to be used.
However, I had a blind puppy from a male that had this condition so it wasn't an acceptable option for me personally.
The diagnosis doesn't affect his eyesight, but it would make him a bad choice for our own breeding program.
We elected to place Tucker with his own family.
He is in a wonderful home!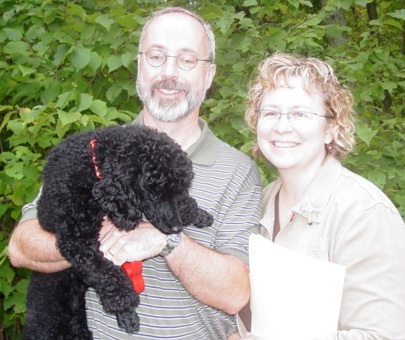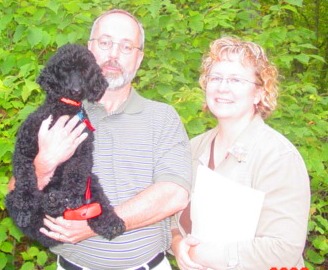 AM CH Aery Tucked Away At Azlynn