Helen Anne Johnson
fka
Lakewood's Shiny Pebble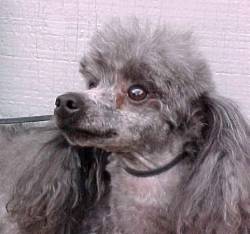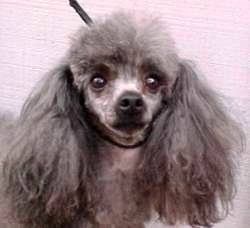 Helen is PRA positive.
She is the dam of Pickets Little Dream and Pickets Dream Talker
and both are PRA carriers, but will not have PRA..
She is also the dam of Pickets Blue Dream, who was PRA positive.
Sophie was lost in a tragic accident and is still very much missed by her family.
Helen was retired and placed with our friend Lisa Johnson.
Lisa says that Helen LIKES to sit in her water bowl?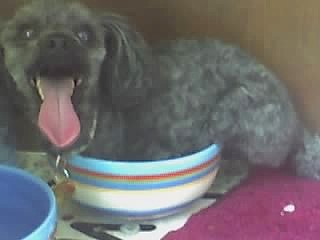 hmmm.
Well, she does LOOK happy.
I DO know that she loves Ice Cream!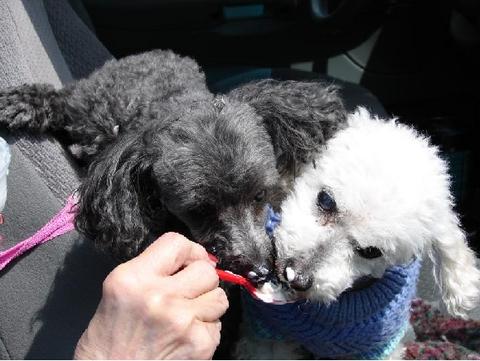 and camping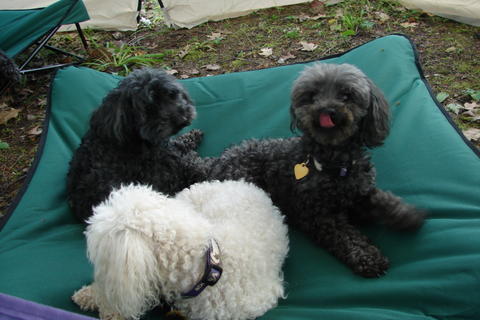 I also think she would like to have her face shaved a bit cleaner, Lisa!
But, no one can doubt that she is quite happy!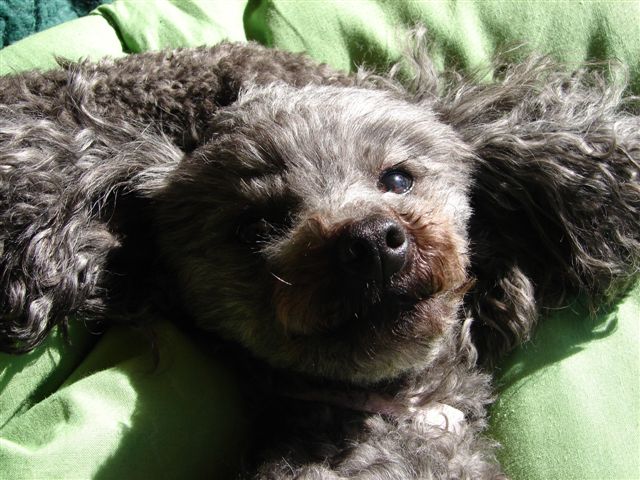 as she lays on her pillow