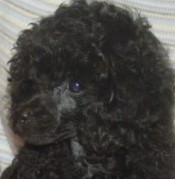 Dixie
AM/U-CH DREAM PICKETS DOUBLE CLASS RN
(CHIC #33454)
X
U-CH Silkwind Pickets Only Dream RN
(CHIC #23613)

Bred by Eva Marie Mitchell and Kristine Wyncott

DOB: October 14, 2006

Dixie was finished from the bred by exhibitor class with 4 majors.
Kristine and I have AKC medallions and the invitation to bring her to Eukanuba!
Beautiful feet, long neck, wonderful movement!
Dixie is the 1st home bred champion for Klasyk and the 13th for Dreem.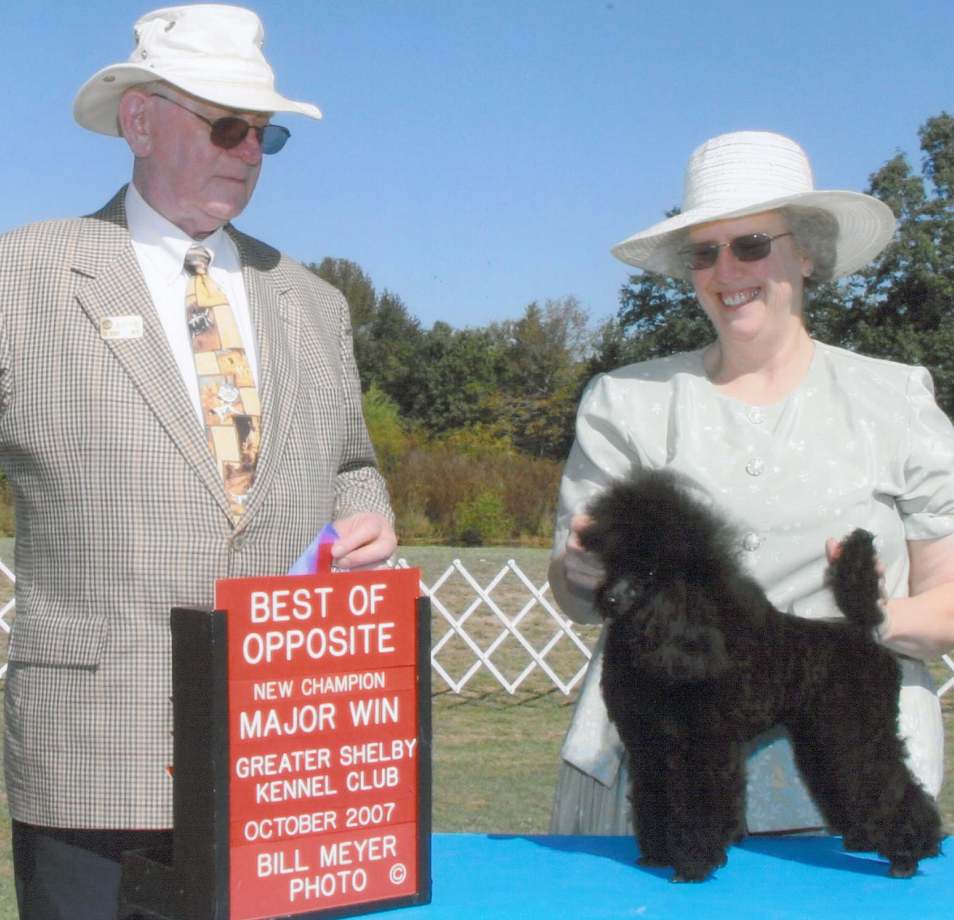 Her 4th major was at Memphis, under Dr. Smith.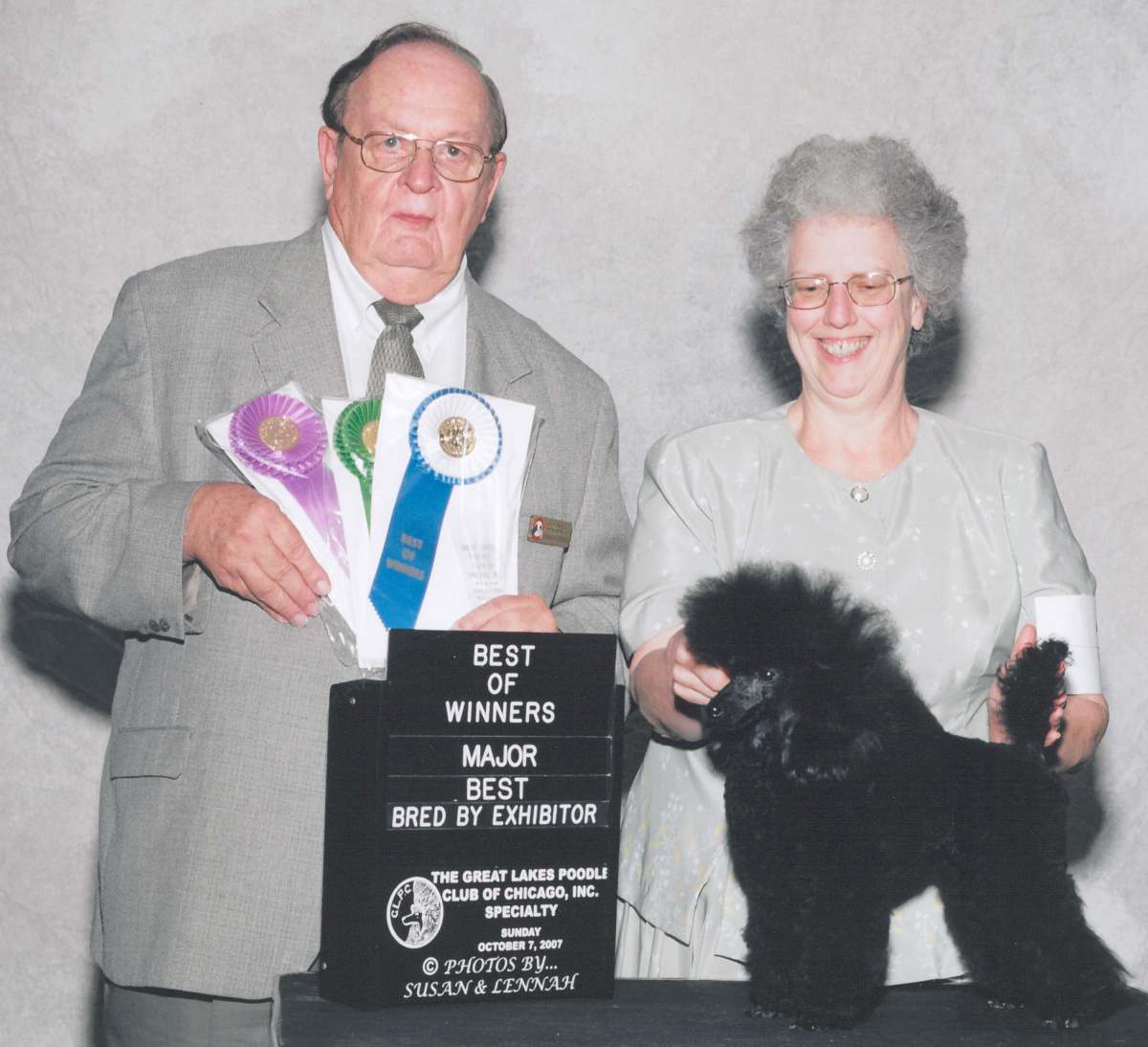 Her 3rd Major, Best of Winners, Best of Opposite, and Best Bred By Exhibitor at the GLPC, under noted poodle breeder judge, Tom Carneal.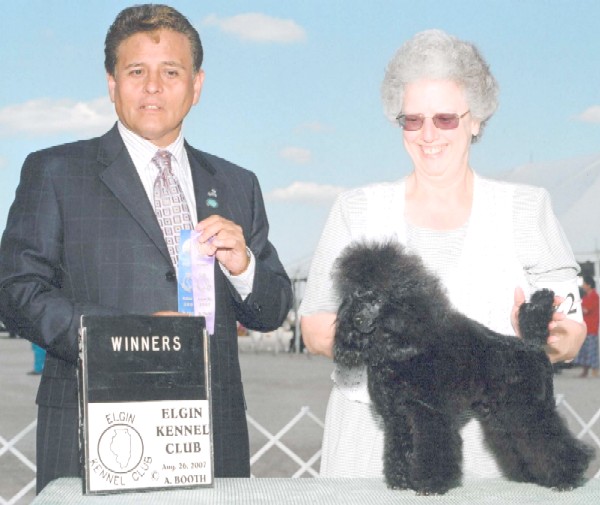 Dixie won her 2nd major from Mr. John C. Ramirez at the Elgin KC on
August 26, 2007 from the Bred By Exhibitor Class.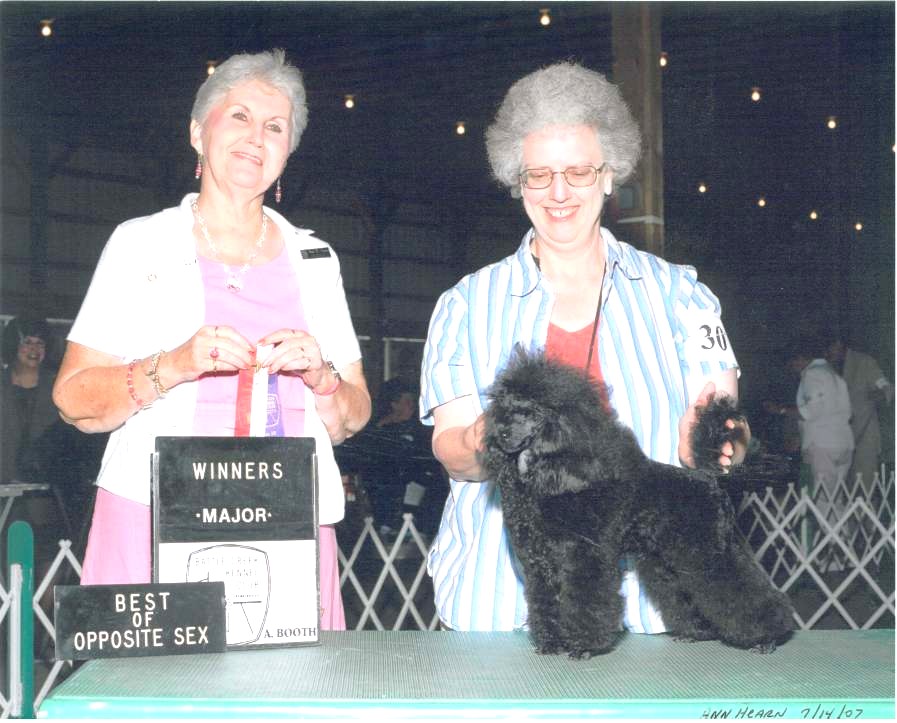 Dixie won a 4 pt major from Mrs. Ann D. Hearn at Battlecreek KC in Marshall Michigan
on July 15, 2007 from the Bred By Exhibitor Class.
This was a team effort of Eva Marie and Kristine,
sharing scissoring, practicing walking with her,
and getting her ready for the ring.



Dixie's first show was July 7th at Ann Arbor.
We entered for the day only because there was a CERF clinic that day
(and she passed her CERF with flying colors).
She also walked off with BOV for her first point from Mr. Fred C. Bassett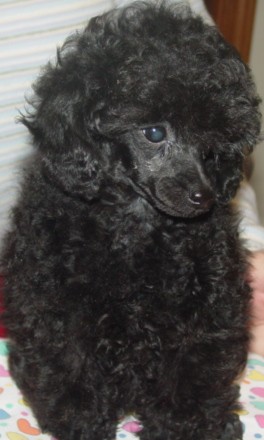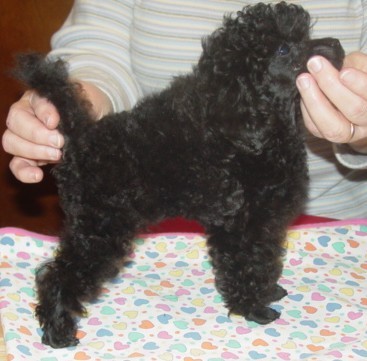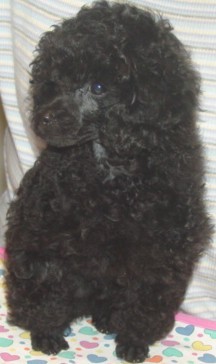 She is quite lovely, with small eyes,pretty feet and beautiful earset.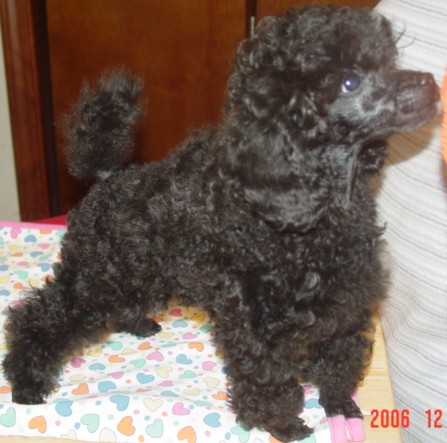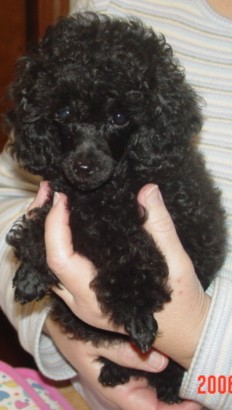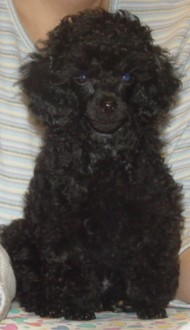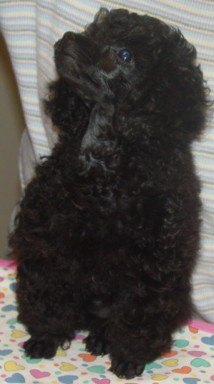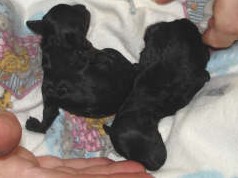 Dixie on left, Bella on right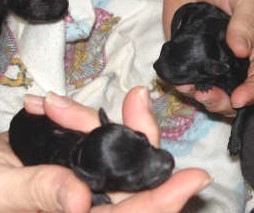 Dixie on left, Bella on top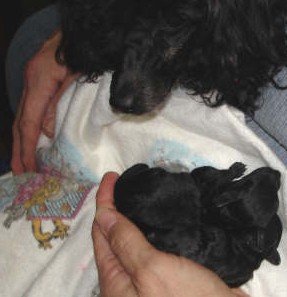 Lacey watching out for the babies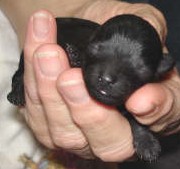 Dixie....



CLICK HERE FOR PEDIGREE
Both parents have successfully passed all tests and are CHIC rated.